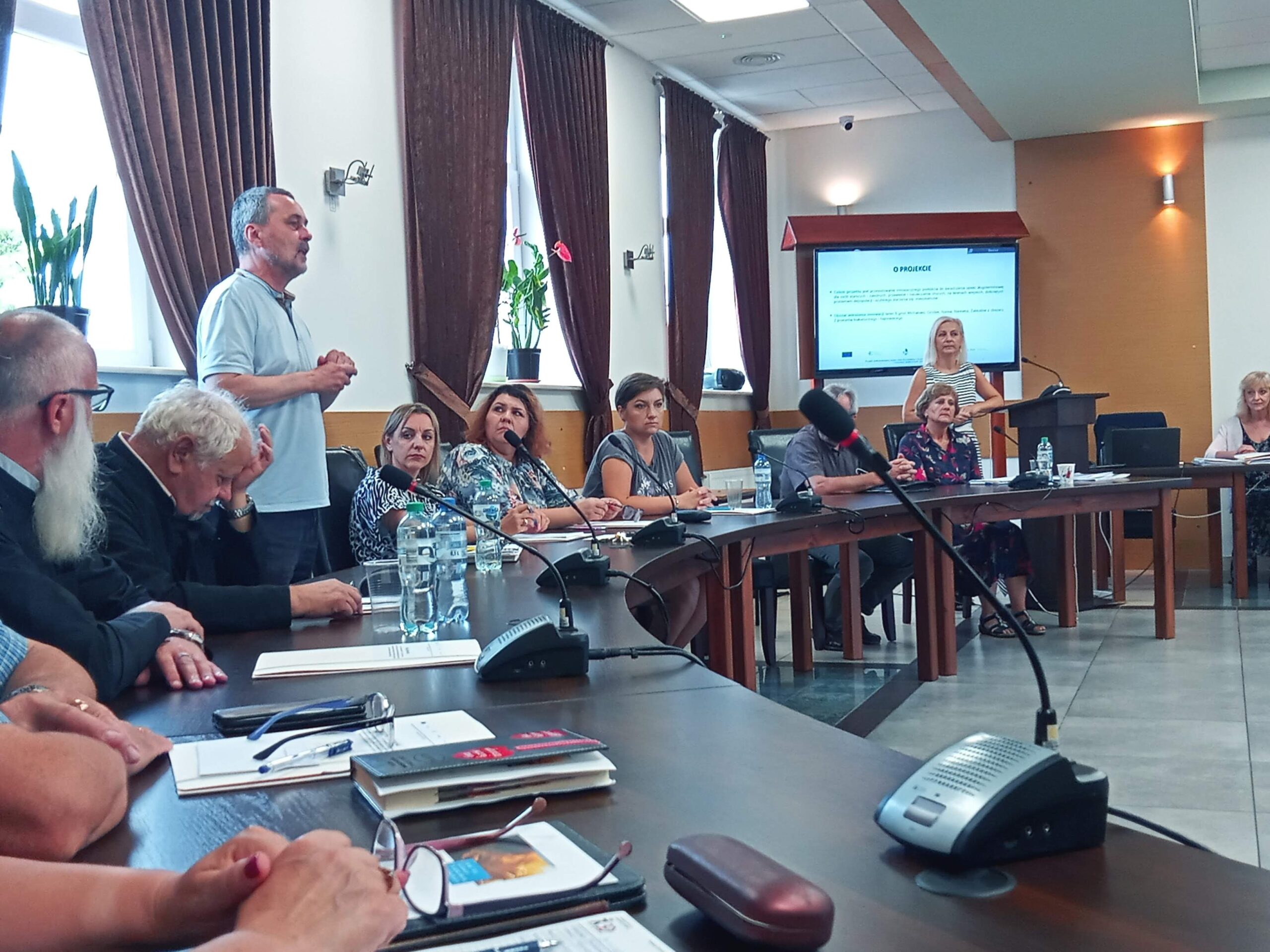 On June 14-28, 2021, meetings were held to initiate the building of a support network as an element of innovation. The meetings were attended by representatives of health care institutions, municipal and communal social welfare centers, social organizations and parishes from two poviats and 5 communes in which we will test the innovation. After the presentation of the project assumptions, a workshop moderated by ROPS consultants was held on the possibility of synergy between the activities of these organizations and the leader in order to provide flexible and tailored home care. The meetings were accompanied by a study conducted by IRWiR researchers. At the end, the participants received a template of a document that will allow them to determine what services provided by their organizations can be complementary to the services provided by the hospice and thus support the activities of the care coordinator for dependent persons and the medical team so that care for the hospice's charges is provided the most flexible and effective.
In June, we completed the recruitment for the positions of a care coordinator for dependent persons, a lawyer and a trainer-psychologist, who will join the team at the innovation testing stage from August 1, 2021.
The meeting at which we inaugurated the project at the voivodeship level was held on June 10, 2021 at the Podlaskie Voivodeship Marshal's Office with the participation of, inter alia, representatives of the voivodeship authorities, ministries and local government authorities.
On Polish Radio Białystok in the program "Bez Barier" we talked about the innovation being the subject of the project.
During this period, there were two remote team meetings where we discussed, among others, the details of the networking meetings plan based on materials prepared by ROPS consultants. At that time, there were also meetings of a team of the Partners' financial employees, we received documents for monitoring the project budget prepared by the OWOP. Questions concerning the budget and the annex to the main contract were collected, to which we received answers from the project Coordinator on the part of the European Commission.