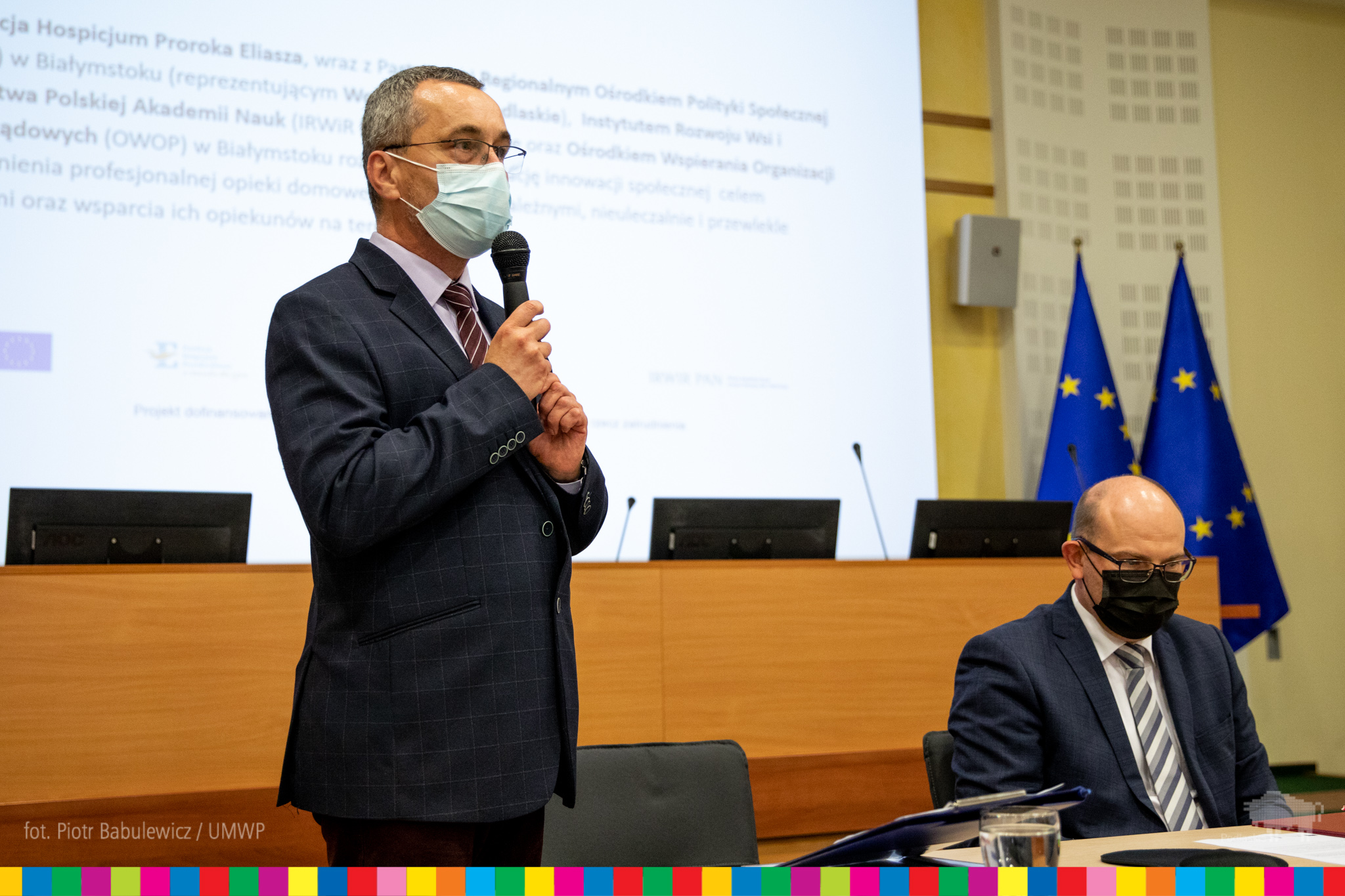 On June 10, 2021, the inauguration of the project "To give what is really needed" took place at the Marshal's Office of the Podlaskie Voivodeship. The meeting was preceded by a press conference with the participation of the project leader, Paweł Grabowski, and the Marshal of the Podlaskie Voivodeship, Artur Kosicki.
The meeting was attended by invited guests, a representative of the voivodeship authorities, representatives of local government authorities at the poviat and commune level, and the project partners.
The Minister of Family and Social Policy, Minister Marlena Maląg, sent a letter in which she emphasized the importance of this innovation and expressed the hope that its effects will be a model of good practices to be applied in other rural communes.
Inaugural meeting – presentation