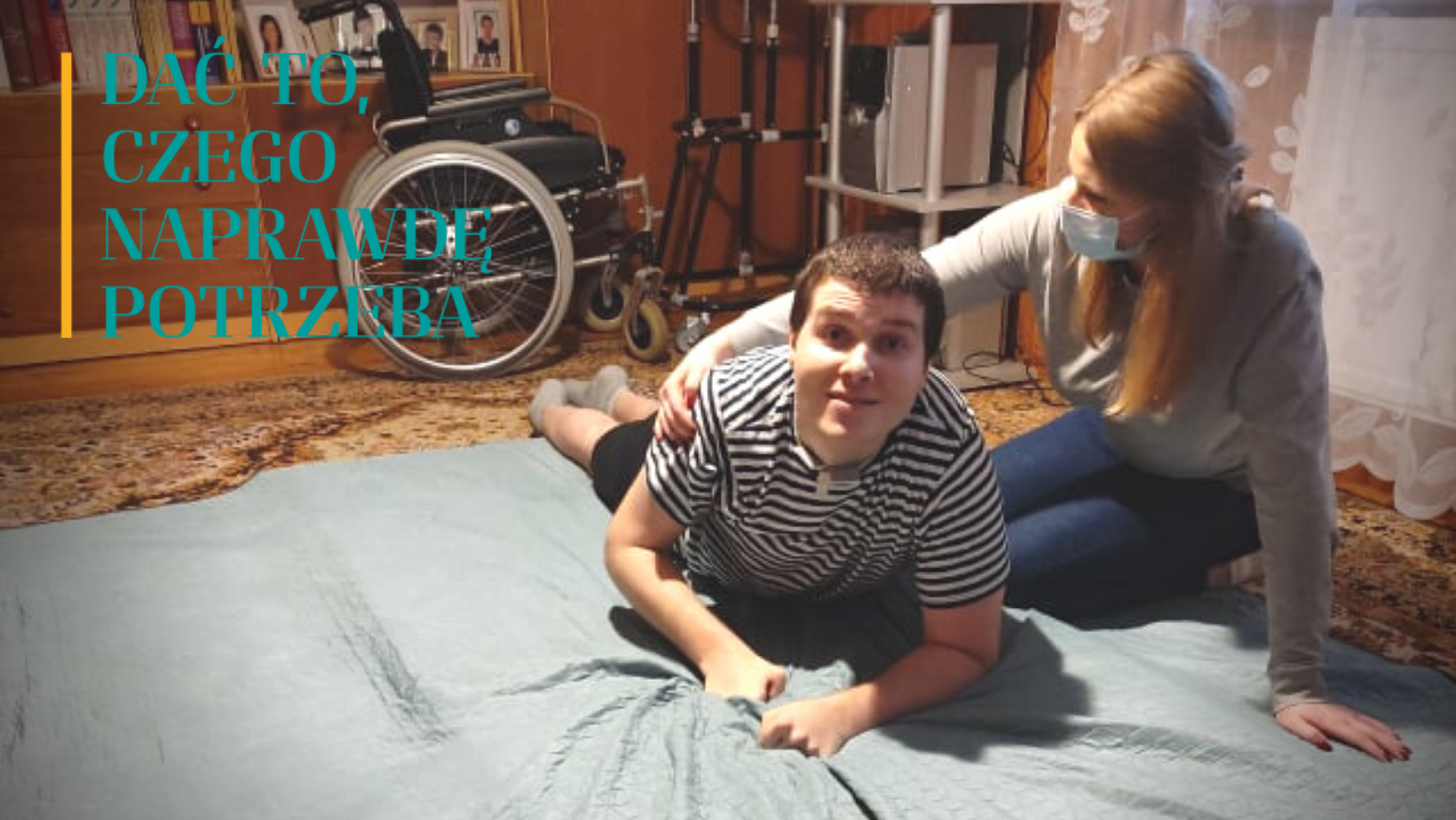 Jarek is 28 years old.
Jarek studied very well, he dreamed of studying abroad. He was an athletic boy and very musical. He wanted to finish his studies in the field of sound engineer. He even chose a university in Great Britain, in the city of Derby. In the future, he saw himself in the role of a music producer.
Suddenly, there was a cardiac arrest and the world stopped for Jarek.
He came under the care of our home hospice 3 and a half years ago. The medical team helps offering visits from a doctor, carers, physiotherapist and psychologist. Rehabilitation, which is carried out three times a week, brings tangible results. Thanks to intensive rehabilitation, Jarek has already regained his mobility – manual dexterity of his hands, he also stands on his feet and walks with a walking frame.
Jarek's mother does her best and seeks help wherever she can. He reaches out to specialists, sends her son to various rehabilitation camps and medical centers. Jarek has a lot of enthusiasm for exercise and works with a physiotherapist. Jarek's parents hope that he will return to full fitness. And so we do.