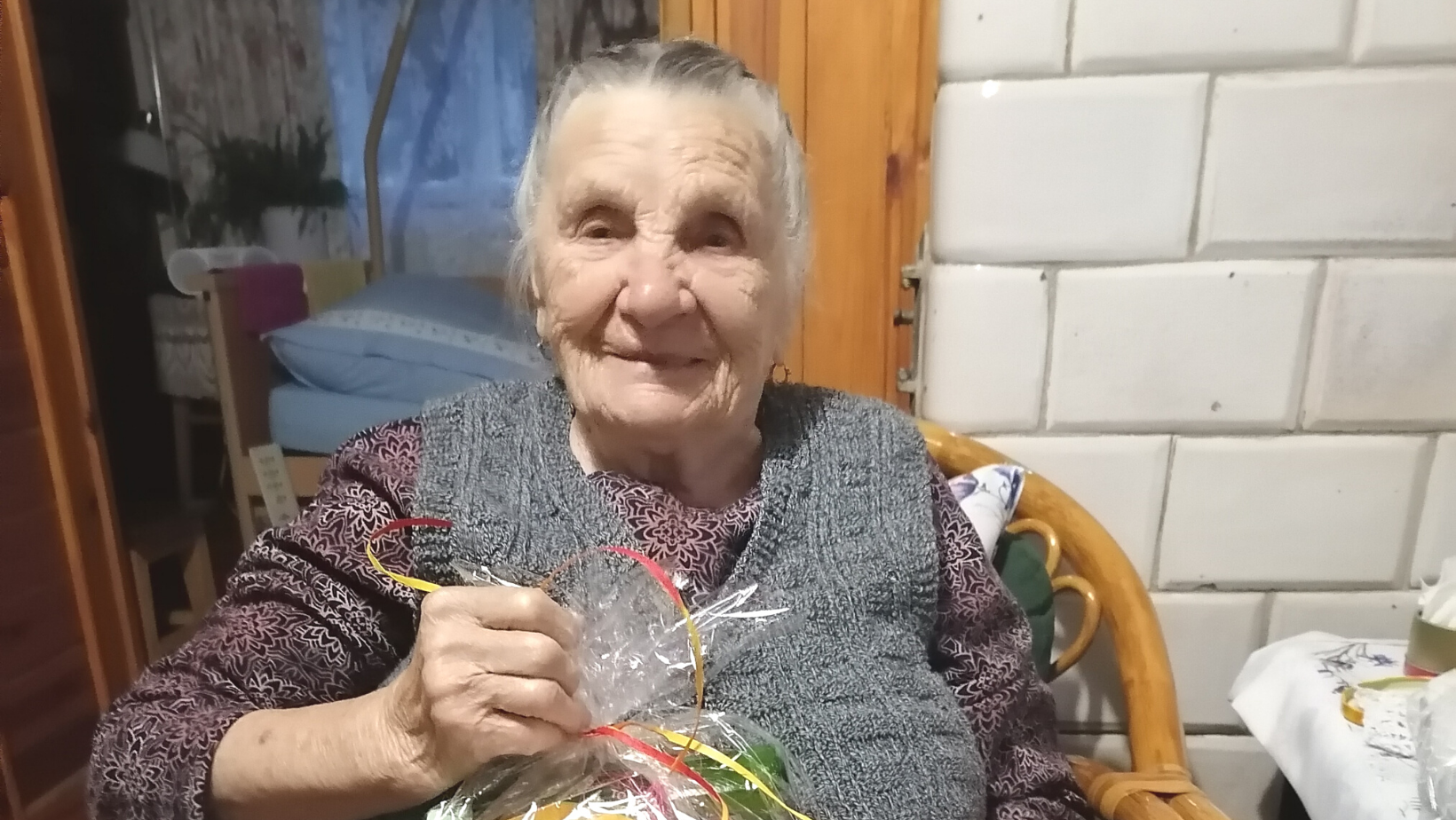 Mrs Jadzia, although she is 96 years old looks barely like an "elderly woman".
She lives with her daughter near the Belarusian border, where groups of refugees have often camped. They viewed such images from the window of their home with sorrow.When her health began to decline with age, her daughter Jola left England, where she had been living for 6 years and came to the country to look after her mother. She did not have even think that in six months her presence would be indispensable. In June 2021 Mrs Jadzia was taken care of by our home hospice. She had suffered a stroke and a fall that broke a bone.
First, Mrs Mirka, our nurse, taught the daughter how to take care of a sick person, i.e. how to take care of the body, put on diapers, pat and massage her back. Rehabilitation was also needed so that Mrs Jadzia could sit in a wheelchair at the table and eat a meal on her own. Mrs Ewelina – our physiotherapist immediately rushed to help. She rehabilitated twice a week and taught the daughter to exercise with her mother on the other days.
Today Mrs Jadzia, although an "aged" woman, is very cheerful, she always greets us with a smile and even crochet her favorite napkins, until she often runs out of chenille. Jola is very happy with her mother's good condition and plans to install a ramp for the pram in the spring so that she can take her mother out to the sun. The application for the ramp co-financing from the County Family Assistance Center is waiting for decision.