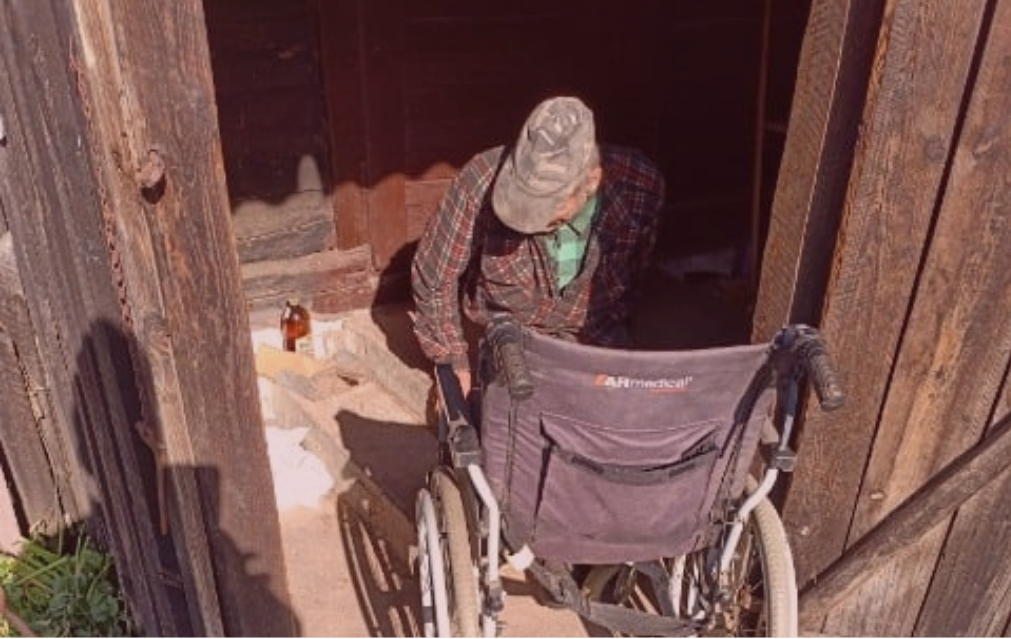 There is a small, old house in the middle of the forest. No neighbors, no asphalt road, the silence is broken only by the sounds of forest game or the wind in the tree branches. Who lives in this forgotten place? Mr. Mikołaj, a lonely, elderly man without a leg, moving in a wheelchair.
Mr. Mikołaj is far away from other people. He lives in a place about 4 km from the nearest village where there is the only shop in the area. An infirm man in a wheelchair has to travel a very long and bumpy road if he wants to buy his food supplies. Such expeditions in unfavorable weather conditions may cost him his life or at least lose his already damaged health. It all depends on the strength of his hands. Sometimes it happens that a mobile shop appears in the area. However, due to the very bad condition of the road, the car does not reach the door of Mr. Mikołaj's house. The man has to get to the stop place on his own.
The Prophet Elijah Hospice Foundation reached Mr. Mikołaj 3 years ago. One of his legs was removed. The other festering leg was also planned for amputation. Our foundation helped him not only in his daily life, but also saved his other leg.
Thanks to the cooperation of the hospice's network partners, it was possible to clean the house, mow the grass around the house, insert window panes and carry out various cleaning works. Our joint effort contributed to a visible improvement in Mr. Mikołaj's living conditions.