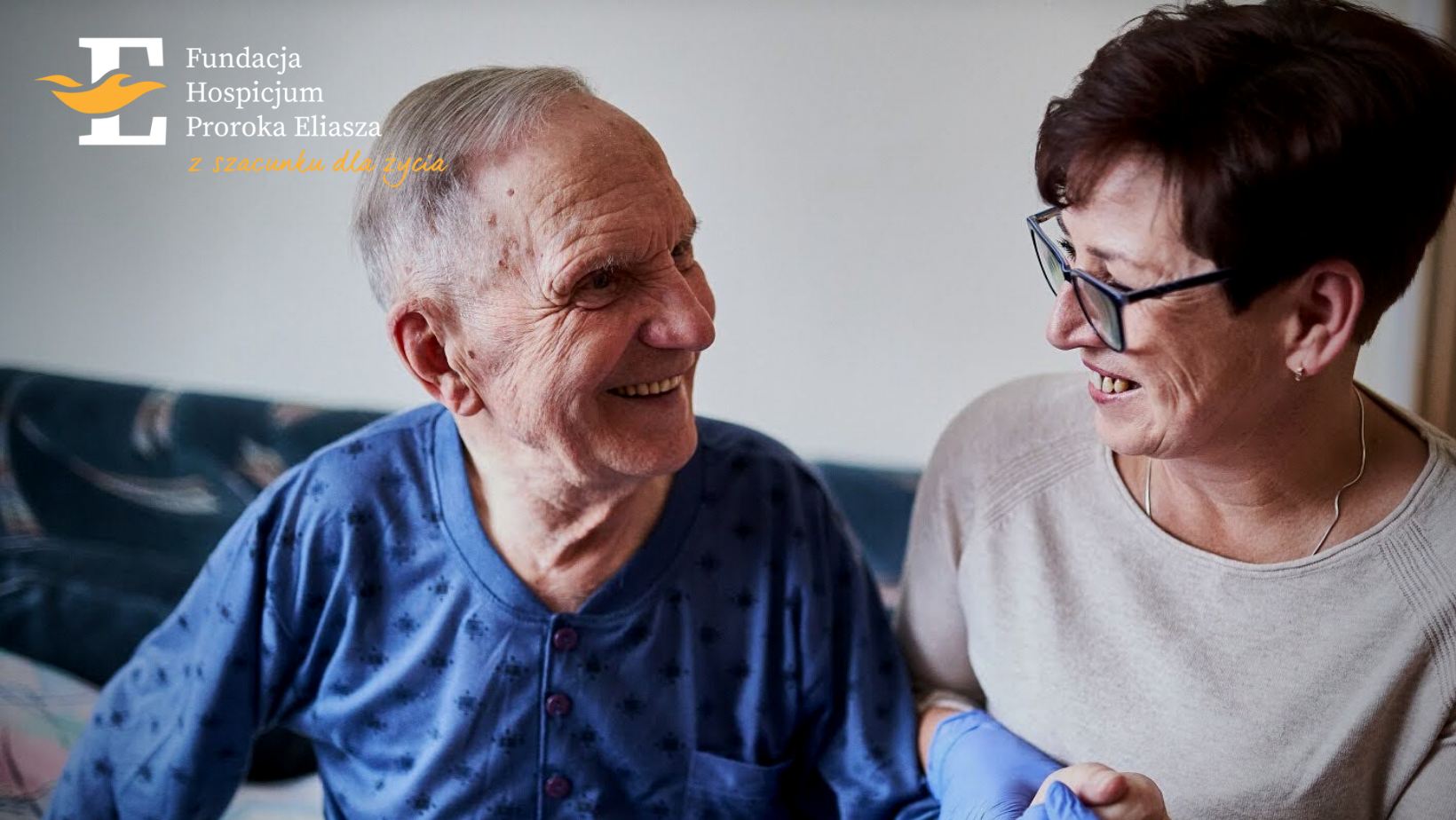 Mr Arkadiusz was born in Michałowo, but after the war, as a little boy, he had to leave his hometown with his mother (his father died). As a result of the resettlement of the Polish population from the eastern territories of the Republic of Poland, the so-called repatriated, the family was taken to Odessa. There, Mr Arkadiusz spent his teenage years and even completed four years of military service.
He returned to Poland alone. His mother stayed in Odessa permanently. His grandmother lived in Michałowo and Arkadiusz stayed with him. Here Arkadiusz met his wife and they both worked in the local textile factory.
They have two children and five grandchildren. Although the children live in Białystok, they try to provide their parents with the best care possible.
After returning from the hospital, Mr Arkadiusz was lying, he could not walk. He had cerebral circulation disorders and dementia. As his wife says, had it not been for the help of our hospice's medical staff, he would not have recovered so quickly. He was given a lot by rehabilitation and the help of a caretaker who visits with him twice a week.
Thanks to the help of the hospice, Mr Arkadiusz did not stay in bed. Today he is already walking with a cane and has even managed to remember some stories from his life. Our greatest joy and satisfaction is the improvement of the health of our patients.