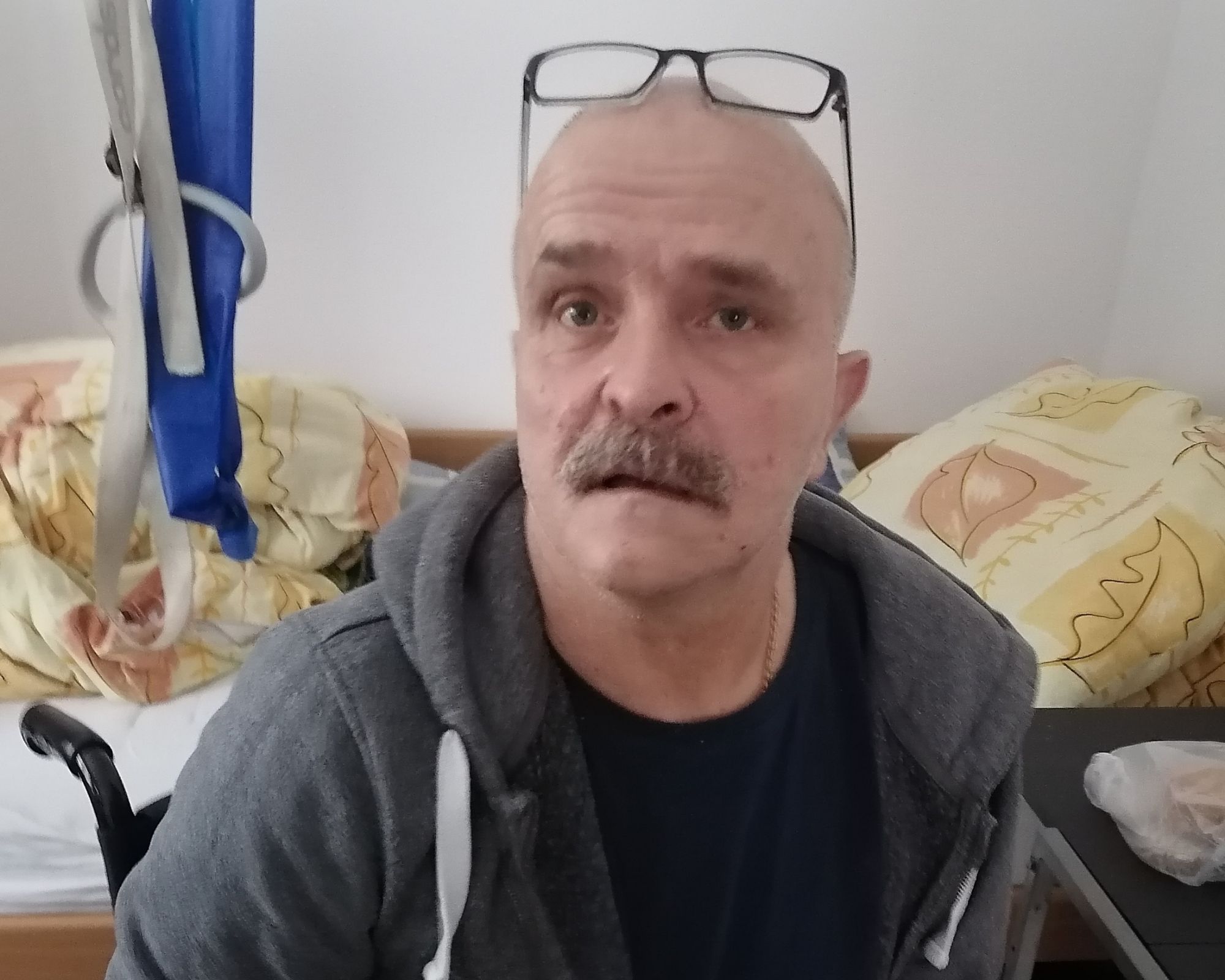 For most of his life, Mr. Sławomir worked hard on a construction site, seasonally worked abroad work to support his family. Thanks to his diligence and resourcefulness, they did not lack anything in life.
Mr. Sławomir's life changed when he was diagnosed with Buerger's disease. Unfortunately, despite the fight, his health continued to deteriorate. He had his right leg removed first and then his left leg. It was difficult, but somehow he learned to live with it. After all, he moved in a wheelchair without anyone's help. He was independent in everything. He even rode a quad. When there was no indication that anything much worse could happen to him, he had a stroke. The left side of his body was completely inert. He was conscious, but his speech was very slurred. Fortunately, he survived, he can talk, eat, and even try to sit up on his own. He fights all the time.
Upon his return from the hospital, he had a limp left hand and a paralyzed left side of his face. After the first rehabilitation, he was able to move the shoulder on his own. Currently, his only chance is further rehabilitation currently provided by our home hospice. Our physiotherapist visits Mr. Sławomir twice a week to restore his fitness as much as possible, so that he can enjoy his passions again – DIY, taking care of animals, especially horses, which he loves. Mr. Sławomir strongly believes that gradually everything will return to normal.