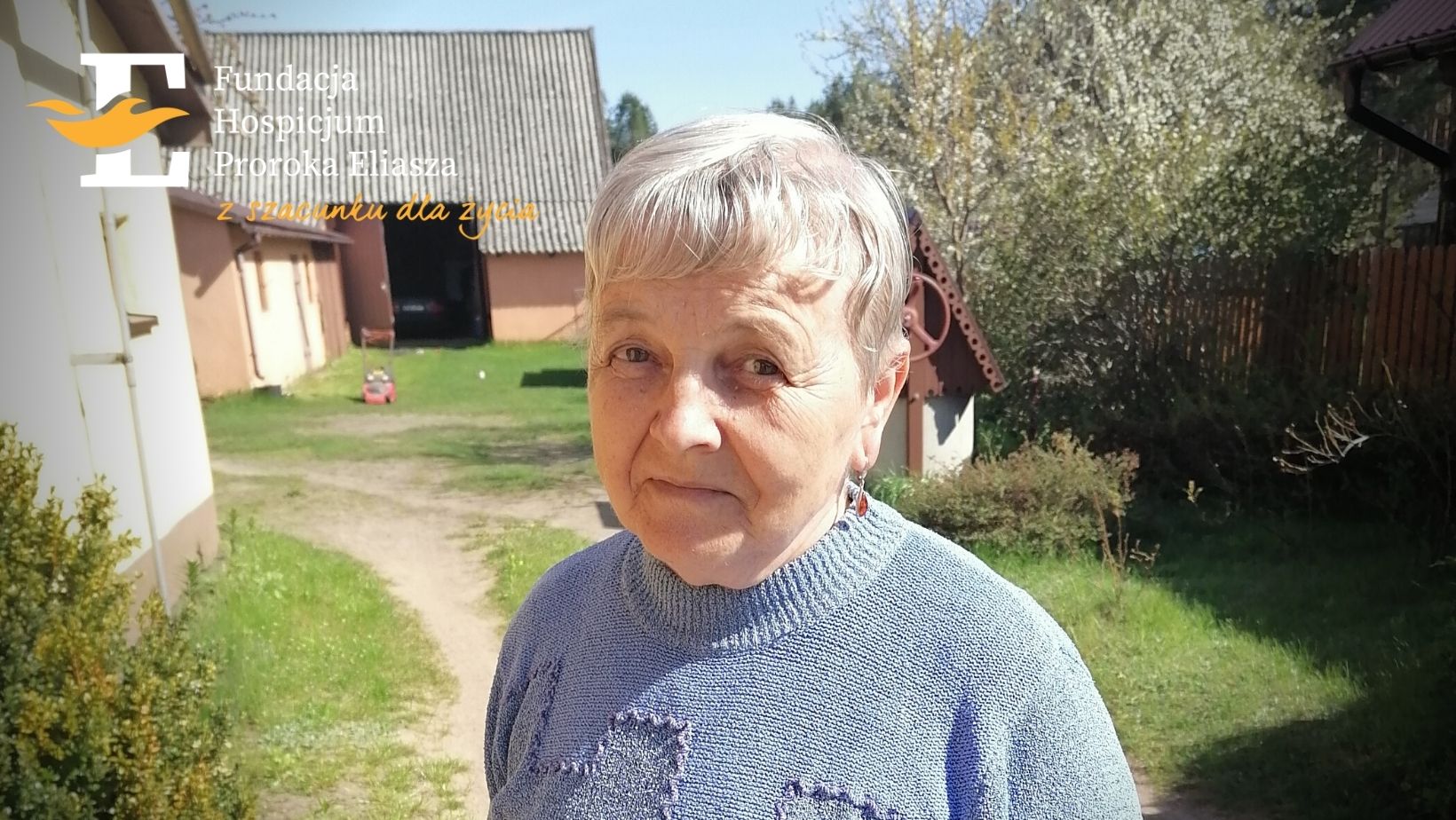 Mrs Irena spent her whole life with children, because she worked as a teacher. She loved children and the time she spent with them. She usually taught the youngest, i.e. grades 1-4.
She was born and has always lived in Podlewkowie. After graduating from secondary school, which was the Pedagogical Secondary School in Bielsk Podlaski, she immediately started working as a teacher in schools in the Narewka commune. She persistently dealt with the education of the youngest until 2000, when she took a well-deserved retirement.
She had known her husband since she was a child, because they attended the same "elementary school". They married during his military service. In addition to working at school, she ran a large farm with him. They bred horses, cows and pigs. In the meantime, their three children were born.
Mrs Irena was always busy with something. In her free time, she knitted and crocheted. Sweaters, skirts, vests, gloves, but also napkins, which she still has the entire collection, and she likes showing them to us very much, came out from under her fingers. Years have passed and she and her husband have four grandchildren. The children went to different cities and started their own families there, but they visit their parents often and willingly.
For 6 years, Mr. Irena has been suffering from atypical and mixed dementia in Alzheimer's disease. It is a disease that causes disturbance in behavior, thinking, personality and emotional state. In November 2021, she was reported for care by the medical team of our home hospice. We offered the care of a doctor and a caregiver, who provide respite care – twice a week relieves the husband of taking care of his wife, because she cannot be left alone even for a short time. Due to her progressive disease, she needs help to cope with basic activities.
Mrs  Irena is always very happy when we visit her. Though she can't put it into words anymore, you can see the joy in her face and gestures.