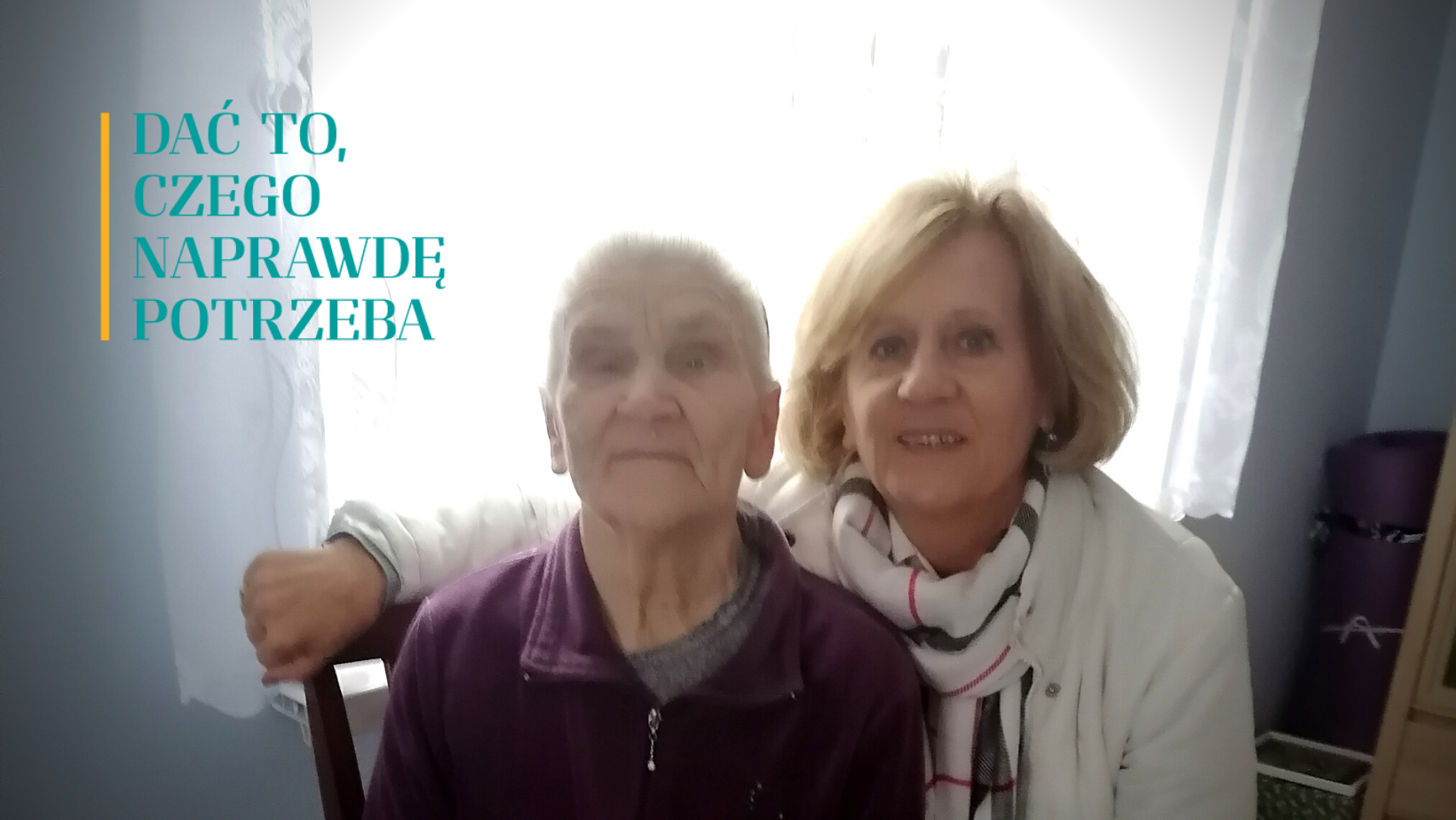 This is where Ms. Olga was born. As she says, although she was a little girl at the time, she remembers the war years. Together with her family, she had to leave the family home, as these were the times of resettlement. Then she got married and together with her husband they settled in the village of Barszczewo. They lived many happy years together. From working on a farm, breeding livestock and selling milk, they built a barn, a pigsty and a house from scratch, where they spent their entire life together, that is over 60 years together! They have two children, 4 grandchildren and 3 great-granddaughters.
Over a year ago, her husband died of a stroke. Ms. Ogla also had two strokes, but she was happily survived and has been under the constant care of the medical team of our home hospice for 4 years. Thanks to the work of nurses, caretakers and physiotherapists, she became fit.
Currently she lives with her daughter, whose dedication and comprehensive care she appreciates very much. The son lives in Białystok. She understands how much mum is attached to her house in Barszczewo, that's why he comes and takes her there on weekends. There is a lot of truth to the saying that old trees are not to be transplanted. Ms. Olga is happy that it is getting warmer now and that she will be able to return to the place where she lived 60 years. To her home.